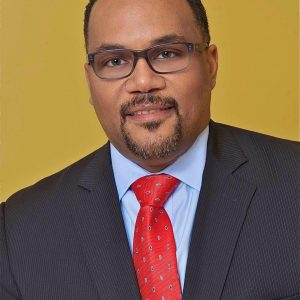 The City of Houston announced the musical lineup for its annual CITGO Freedom Over Texas Fourth of July celebration. For a decade, Ernest Walker and the Ernest Walker Band have been entertaining Houston audiences at Freedom Over Texas, and the group is excited to join the lineup once again.
Ernest Walker is the general manager of KTSU 90.9 FM and founder of Walker Entertainment Group, an event company producing live musical acts. As a CEO, musician and consultant, Walker is called upon to lend his expertise to some of the most prestigious and grand displays of entertainment with dignitaries and world leaders across the globe.
A native Houstonian, Walker is a product of Sunnyside neighborhood and Jack Yates High School. Under the tutelage of his father, he and his two older brothers learned the music industry by running an independent music label and touring with the family band (The Walker Brothers). As an entrepreneur, he founded his first business, Walker Management, in 1991, where he managed the careers of musicians such as jazz saxophonist Kyle Turner, gospel recording artist Shawn McLemore and vocalist Brent Carter.
As a musician, Walker has played with some of the most recognizable names in music today, including Grammy Award winner Regina Belle, Kirk Whalum, Lisa Fischer, Chante Moore, Donnie McClurkin, Grammy and Stellar Award winner Yolanda Adams, Clay Walker, Eddie Levert, Eric Benet, Ledisi, Angie Stone, local artist Scott Gertner and many more. It was his experience on tour that inspired him to start Walker Entertainment Group, an integrated firm providing talent production and management services as well as live entertainment.
Through this venture, Walker has produced the entertainment for countless events including the Gospel Music Heritage Month Celebration at the famed Kennedy Center in Washington, D.C., a musical tribute to legend Quincy Jones in Las Vegas, Houston's mayoral inauguration for the past decade, Freedom Over Texas among others. His most recent accomplishment is his work with the recent One America Appeal, an event held at Texas A&M University, featuring the five living past Presidents of the United States—Jimmy Carter, George Herbert Walker Bush, William Clinton, George W. Bush and Barack Obama.
As general manager at KTSU, Walker's work and vision have put the station on par with nearly any other station in the country. Plans for continued expansion will likely boost its 200,000-plus listeners who tune in each day to hear an eclectic mix of sounds including jazz, classic R&B, neo-soul, reggae, Latin jazz, hip-hop and gospel.
Besides his professional accolades, Walker finds fulfillment in his personal life through his work in ministry and as a leader in the community and in his family. His proudest moments are as a husband to his wife Joanna and father to his children, for whom he hopes to leave a legacy.