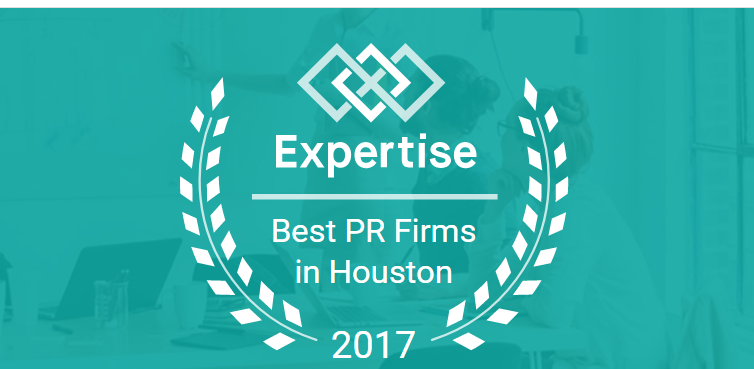 3B Resources Group Public Relations, LLC has been named to the list of 20 Best PR Firms in Houston by Expertise.
"It's a great honor to be recognized by Expertise for our work in PR," said Misty Starks, president of 3B Resources Group Public Relations. "The PR industry has changed so much in the last few years, especially with digital and social media playing a prominent role in our profession. Publicists often work in the background, so we are honored to receive this acknowledgement of our work."
Expertise reviewed more than 550 firms and scored them on over 25 variables across five categories. They analyzed the results and hand-picked the top 20 firms in Houston. The selection criteria included:
Reputation – A history of delighted customers and outstanding service
Credibility – Building customer confidence with licensing, accreditations, and awards
Experience – Masters of their craft, based on years of practical experience and education
Availability – Consistently approachable and responsive, so customers never feel ignored
Professionalism – Providing service with honesty, reliability, and respect
Expertise is a Seattle-based resource company that compiles curated lists of the top local professionals across various industries in major metropolitan cities within the U.S.
Starks, a media strategist and CEO of Misty Blue Media, LLC, acquired 3B Resources Group Public Relations in 2017. The firm was founded by well-known publicist Phyllis J. Bailey in 1998. Its roster of clients represents a range of industries such as oil and gas, healthcare, marketing, construction, financial services and hospitality.
ABOUT 3B RESOURCES GROUP PUBLIC RELATIONS
3B Resources Group Public Relations is a Houston-based boutique PR firm and digital response agency specializing in reputation management, media relations and crisis communications. For nearly 20 years, prominent companies and high-profile individuals have relied upon 3B Resources Group to achieve their strategic business and personal branding goals. Through a specific model of relationship building, 3B Resources Group has achieved significant media placements for clients across the country.
For more information, please contact Misty Starks at PR@3BRG.com or (832) 759-2718.